New Acquisitions
New materials are continuously added to the collection. New Books List
Click Here

Interlibrary Loan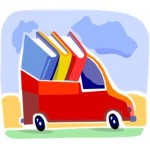 Tracy Memorial Library participates in the New Hampshire State Automated Information System (NHAIS) and subscribes to the State Interlibrary Loan (ILL) protocol manual. TML will make every effort to lend as well as borrow materials through interlibrary loan. For more information or to request an item through interlibrary loan, please email ill@tracylibrary.org
Registered borrowers in good standing may submit requests to borrow materials not owned by Tracy Memorial Library.
To submit an ILL request, please complete an Interlibrary Loan form at the circulation desk.
Materials borrowed through Interlibrary Loan circulate for three weeks and cannot be renewed.
TML will supply photocopies of periodical articles.
Lending audio-visual materials are considered on an individual library basis. Many av materials are not available for loan.
Book club leaders may request one title in multiple copies. Book club ILLs may circulate for one month.
Please give 3 weeks notice when requesting multiple copies.
Reference Services

For reference questions, basic computer help, assistance locating any item, or downloadable ebook/audiobook help, please visit the circulation desk or speak with any staff member.
Computers and Free Wifi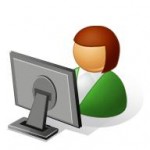 Public computers with printing capabilities are available for children and adults.
Free Wireless is available throughout the building.

Homebound Delivery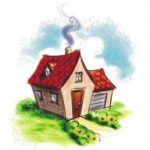 Tracy Library provides weekly homebound delivery service for patrons who cannot visit the library. This service is available for patrons who are temporarily or permanently homebound.
Call us at 526-4656, or email for more information.

NH State Library Talking Books Program
The NH State Library offers The Talking Books Program to meet the reading needs and interests of New Hampshire residents who are physically unable to see, handle or process printed material comfortably. More information can be found at: Library Services to Persons with Disabilities.