Downloadable eBooks and Audiobooks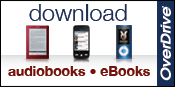 Click here to find
downloadable books.
Need help getting started?
Call the library or email jroy@tracylibrary.org to schedule an instruction session.
Explore
Search encyclopedias; dictionaries; world data; multimedia such as photographs, illustrations, audio and video clips; and more!
While at a computer in the library, enter a search term in the box above.
To access from home, click here. (You will need to enter your library card #).
Research Your Family's Genealogy


Search HeritageQuest for:
U.S. federal census records
family histories
published genealogies
historical books
Revolutionary War records
Freedman's Bank records
and more!
Learn a New Language with Mango

Try Mango! – an online, interactive language learning system teaching practical conversation skills for a variety of popular languages.
Find Your Next Great Read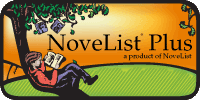 NoveList Plus is a reader's advisory tool that provides information and resources on over 100.000 titles, 75,000 full-text reviews, and more than 36,000 subject headings to help locate the best in fiction and nonfiction.
Stream Independent Films

Use InstantFlix to Stream independent films including award-winning shorts, feature films, and documentaries.
Read Magazine Articles and Perform Research in Scholarly Journals

Find magazine articles covering general reference, business, health, and more. Includes Consumer Reports, People, and Good Housekeeping!
Find scholarly journal articles covering a wide range of subjects.
Spotlight
Consumer
Reports
Did you know you can search Consumer Reports even when the library is closed? Using your computer or electronic device connected to the internet, follow these instructions…
Log in using the username and password for Explora (if you don't know what it is, ask a librarian in the library).
Click on "Advanced Search."
In the search box(es) at the top enter keywords relating to your interest (such as "laptop," "microwave," "cars")
Look for the Publication search box in the right column and enter "Consumer Reports"
Type "Consumer Reports" in that box.
Click on the orange Search button located next to the search boxes atthe top of the page.
You'll get a list of articles in Consumer Reports relating to your search term.
When you find an article you'd like to view, click on the PDF Full Text link