Health and Medicine Research
Online Health Resources
Where to go for trusted information about health conditions, drugs and supplements, medical organizations, and more.

CAPHIS: Consumer and Patient Health Information Section of the Medical Library Association
List of the top 100 "Health Websites You Can Trust"
healthfinder.gov
U.S. Department of Health and Human Services
MedlinePlus
A service of the U.S. National Library of Medicine
From the National Institutes of HealthNational Institutes of Health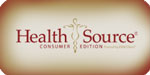 Health Source: Consumer Edition
Provides information on many health topics including the medical sciences, nutrition, childcare, sports medicine and general health. Contains full text for nearly 190 journals including Consumer Reports on Health and Men's Health, as well as abstracts and indexing for over 200 general health, nutrition and professional health care publications.

Local Health Organizations
Lake Sunapee Region VNA & Hospice
Affordable Care Act (ACA)(Obamacare)

HealthCare.gov
Select Other Health-Related Websites