Book Discussion Groups
Copies of the books for either group can be picked up at the Circulation Desk in the Tracy Library. Newcomers are welcome – please join us! For more information, please contact the library by email or call 526-4656.
Morning Book Club
at Kearsarge Area Council on Aging
Chapin Senior Center 37 Pleasant Street, New London
Meets the second Tuesday of the month (except July and August) at 9:30 am at COA

February 13, 2018
The Marriage of Opposites by Alice Hoffman
March 13, 2018
The Trouble with Goats and Sheep by Joanna Cannon
April 10, 2018
The Soul of an Octopus by Sy Montgomery
May 8, 2018
Me Before You by Jojo Moyes
June 12, 2018
If the Creek Don't Rise by Leah Weiss
TML Book Discussion Group
Meets the first Tuesday of each month at 7:00 pm at the library.
March 6, 2018
The House at Sugar Beach by Helene Cooper
April 3, 2018
Hidden Figures by Margot Lee Shetterly
May 2, 2018
News of the World by Paulette Jiles
June 5, 2018
The Bad-Ass Librarians of Timbuktu by Joshua Hammer
Mystery Readers Group
Usually meets the last Friday of the month at 1:00 pm at the library.
All readers are welcome.
This informal group gathers to share and recommend mystery novels, watch movies, and take occasional field trips.
Chess Nights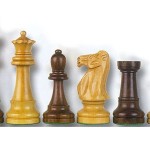 Are You Interested in Playing Chess?
Thinking about learning Chess?
Would You Like to Join a Chess Club?
First and Third Thursdays at 6pm
All ages welcome
Instructor: Eugene Tappen