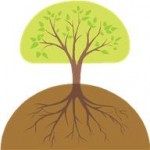 Although the Internet is not always the best place to begin genealogical research, websites can provide ideas, guides and tutorials for beginners. Two of the best tutorials for beginning your genealogy research are:
Family Search's "New to Genealogy – Beginners First Step"
Roots Web's "Guide to Tracing Family Trees"
Free websites recommended by librarians for genealogy research include:
Family Search
RootsWeb
Cyndi's List
USGenWeb Project
Vital Records Information
The Statue of Liberty – Ellis Island Foundation
National Archives and Records Administration Genealogy
The New Hampshire State Library is an excellent resource for starting your research about New Hampshire ancestors: New Hampshire State Library Genealogy and NH History Guide
The New Hampshire Historical Society offers answers to questions about NH, past or present.
The NH Department of State Division of Vital Records Administration is the state resource for residents who wish to obtain records of birth, marriage, divorce and death events.