Library Art Display: David B. Tibbetts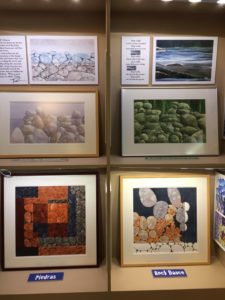 An inspiring new exhibit of watercolors by David B. Tibbetts "rocks" the  Library from Feb 1st through Feb 28th. His art work focuses on rivers, stones, waterways and landscapes. Tibbetts, a resident of New London, is an experienced fly fisherman, an author and poet. Tibbetts' watercolors are his interpretation of the beautiful rocks and stones that he sees while wading the rivers and strolling along the seacoast.

Story Time
with Ms. Kristine

Tuesdays and Wednesdays
10 a.m.
Ages 2 and up*
*Younger than 2 are welcome to join us if appropriate for your child.
Lego Club
Wednesdays 3:00 – 4:00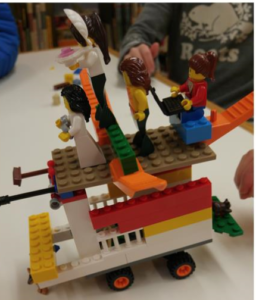 Join us in building with LEGO. This free activity is open to ages 5 and up.
(younger children 4 and older can participate with a grownup). Registration is not required for this drop-in activity. Join the fun!
After School Student Cafe
2nd Thursday of the Month


3:00 – 4:00
Movies and snacks for grades 4 and up!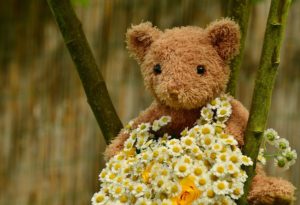 Our beloved Head of Youth Services, Lorreen Keating, was seriously injured in an accident. We are not sure when she will return to us at Tracy Library.

Please, we would like cards of well wishes for Lorreen! We will deliver them to her if you mail or drop them off with us!
Youth Services Assistants Kristine and Tina will do their best to assist children and families while Lorreen is away. Unless otherwise noted, we will continue our regular programming, including morning story times (Tues. & Weds.), Lego Club (Weds. after school) and Student Café (2nd Thursday of the month).

Use Your Smartphone as a Library Card!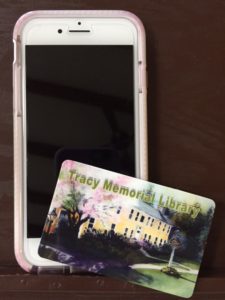 Tired of carrying around many, many cards? Carry at least one less using your smartphone.
Install a loyalty card app (Key Ring, for example).
Enter your card into the app.
Present the card in the app on your phone at checkout!
Note: Taking a photo of your card will not work – an app must be used.
Tracy Library is on Facebook!
Follow us for info on new library services, upcoming programs, recommended reads, book news, and more!
Staff Favorites: Movies
Click here to view all.